Bonnie Gray In Slutty Selfies
May 10, 2016 - Bonnie Gray - Rating: 9.22 - Runtime: 26 mins
Scene info for: Bonnie Gray In Slutty Selfies
Scene Description:
Bonnie was in her room taking naked selfies and sending them to her boyfriend when Jovan, her step dad happen to walk by and see what she was up to. Bonnie like a dummy, had left her door cracked open and Jovan was able to see everything. Bonnie is a very sexy 19 year old with a huge sexual appetite. She was feeling kinky and wanted to show off her gorgeous body. As bonnie took pictures of her tits, ass and pussy, Jovan watched and became hard. Jovan figured I've already tried Bonnie's mom now lets see how good Bonnie would take his monster cock. Jovan walked through the door and asked Bonnie what the hell she was doing, immediately Bonnie jumped up and began apologizing. Thats when Jovan hit her with the game changer, he told her if she sucked him off and they fucked he wouldn't tell her mom, It worked! Bonnie was sucking off Jovan in no time, she was having trouble taking his massive cock but loving every inch of it.
Girls in this scene:
Bonnie Gray
More Monsters of Cock Videos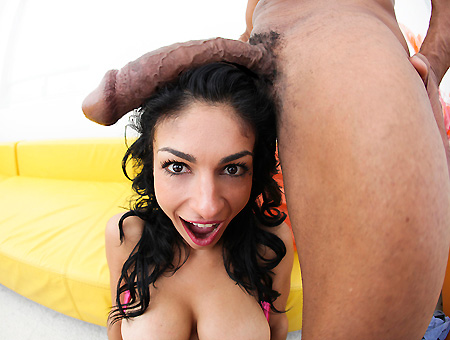 Runtime: 36 mins - November 09, 2010 - Rating: 8.09
What's up guys? This is the episode that you have been waiting all your life to see. That's right, here in mother...
Runtime: 44 mins - January 08, 2013 - Rating: 8
Katie likes big dicks. She knows That Rico Strong has the goods. Katie loves to suck dick and doesnt know how anybody...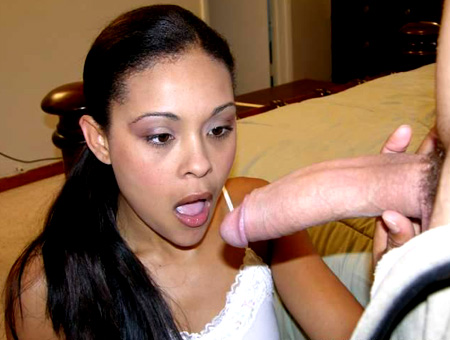 Runtime: 23 mins - September 28, 2004 - Rating: 9.87
Sunshine is back for another fuck session that'll leave even you jaded perves blown away!